Do I qualify as a Jones Act Seaman?
When you or someone you care about get injured, it's important that you understand your legal rights and take swift action to preserve them.  This is especially true when an injury occurs on a vessel because your legal options, which directly affect the compensation you are entitled to, can vary dramatically if you classify as a Jones Act Seaman.
WHAT IS THE JONES ACT AND WHO DOES IT PROTECT?
The Jones Act (a.k.a. the Merchant Marine Act of 1920) is a body of federal laws designed to protect American workers who have been injured at sea.  Under the Jones Act, an injured "Seaman" has the legal right to sue for personal injury damages resulting from the negligence of their employer, the vessel owner, or their fellow employees.  This right can even include injuries occurring on shore.  O'Donnell v. Great Lakes Dredge & Dock Co., 318 U.S. 36, 1943 AMC 149 (1943).  It's critical that anyone injured while working at sea is represented by an experienced attorney who understands these laws because injured "Seamen" cannot file workers' compensation claims against their employers.  In fact, the only compensation that they may be legally entitled to receive for their injuries is through protections offered exclusively under the Jones Act and the general maritime law.  At the Law Office of Neil T. Lindquist, we represent individuals who have been injured by unsafe conditions on vessels.  Common sources of these injuries are:
Co-worker assault
Faulty or broken equipment
Fishing boat injuries
Grease/oil on the deck
Improper training
Improperly maintained equipment
Inadequate number of crew members
Rusty or broken fixtures
AM I A JONES ACT SEAMAN?
Whether an individual legally qualifies as a "Seaman" is a mixed question of law and fact.  For the purposes of the Jones Act, "Seaman" is applied to a broad range of job categories.  In general, a "Seaman" is simply any person, no matter what rank or job title, who performs a significant amount of work on board one or more vessels, which are considered "in navigation."  Under the Jones Act, "vessel" includes every description of watercraft used, or capable of being used, as a means of transportation on water.  When a job requires a person to spend their time on land and at sea, that person must spend at least 30% of their time working on a vessel in order to qualify as a "Part-Time Seaman" under the Jones Act.  A person does not need to be working in a job that is uniquely related to maritime functions or vessel navigation, as the status of "Seaman" has been broadly applied to individuals working on ships in the following jobs:
Carpenters
Cooks
Service staff (bartenders, waiters, hostess, disc jockey…etc)
Chambermaids
Interpreters
Fishermen
Deckhands
Engineers
Pilots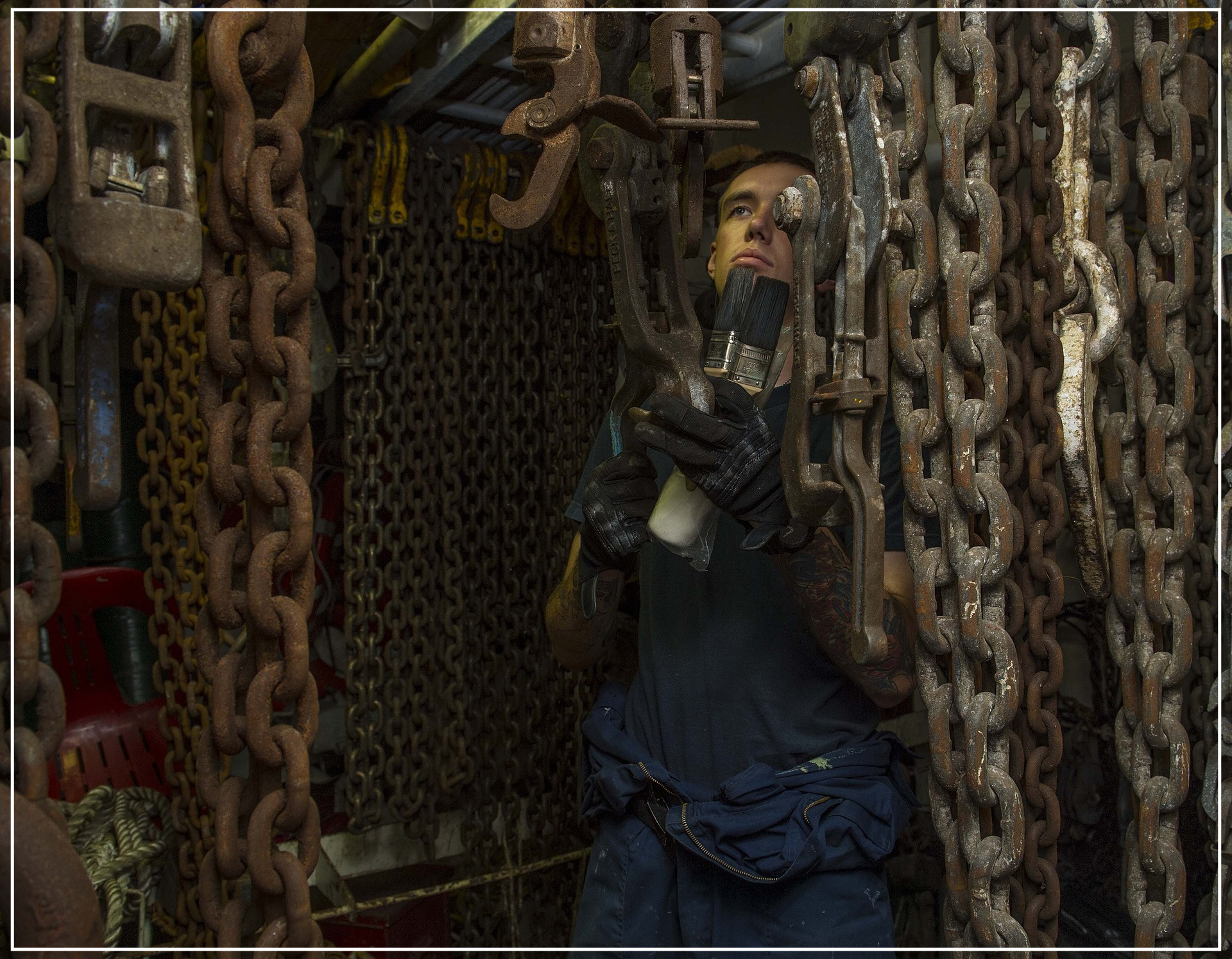 Given the enormous size of modern cruise ships, a Jones Act "Seaman" may be someone who would be doing the exact same job in a hotel on land.  Purely land-based workers, such as commercial longshoremen, are not considered "Seamen."  It is important to understand that a "Seaman" who is injured on land in the course of his employment is still covered under the Jones Act.
Determining your status as a "Seaman" can be a difficult legal issue which requires professional guidance. If you have been injured at work and you would like to know if you qualify as a Jones Act seaman, you should contact a maritime injury expert as soon as possible.
A "Vessel in Navigation" explained.
A "Vessel in Navigation" is a legal term of art which is not to be literally construed.  A vessel does not to be moving, or even at sea, in order for someone to be considered a "Seaman."  Rather, the vessel need only to be capable of moving under its own power, even if that power is derived from sails.  A "Vessel in Navigation" can be tied up at a dock or even be in temporary dry-dock.  What exactly is, and is not, a "Vessel in Navigation" has been heavily litigated with mixed-results.  The following are clear examples of what Courts consider to be a "Vessel in Navigation":
Barges
Commercial Transport Vessels
Crab Boats
Cruise Ships
Dredges
Ferry Boats
Fishing Boats
Floating Cranes
Tenders
Essentially, to be considered a "Vessel in Navigation," the vessel has to 1) be floating, 2) be capable of operating or moving, and 3) be on navigable waters.
Understanding the Jones Act and who qualifies under it can be difficult to understand. If you would like to speak with an experienced expert who can assist you with you legal rights, please contact the Law Office of Neil T. Lindquist where you can have a free consultation with an experienced maritime attorney.
If you or a loved one were injured in a maritime accident, we can connect you to lawyers for a free consultation about compensation that may be available to you.